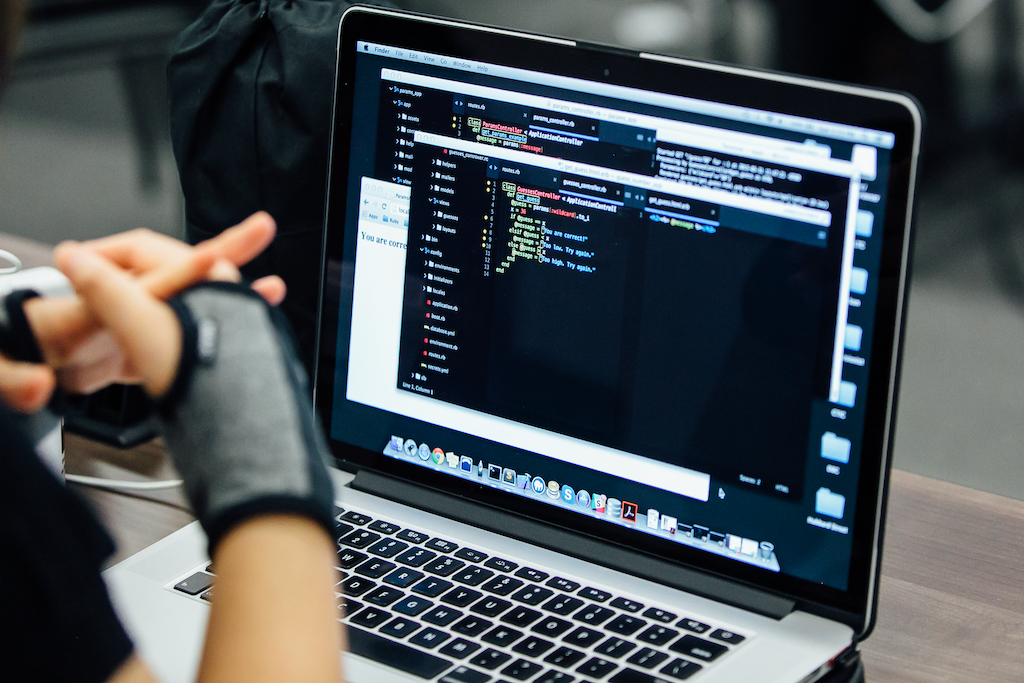 Booting Up Terms and Conditions
This Enrollment Agreement ("Agreement") is made between JMW Technologies, LLC d/b/a Actualize ("Company") with an office at 215 W. Ohio Street, Chicago, Illinois 60654, and you ("Student").
BY CLICKING ON THE "ACCEPT" BUTTON ON THE SCREEN OR BY SUBMITTING AN ENROLLMENT FORM, STUDENT ACKNOWLEDGES AND AGREES THAT STUDENT HAS READ, UNDERSTANDS AND AGREES TO BE BOUND BY ALL OF THE TERMS AND CONDITIONS OF THIS AGREEMENT, AS WELL AS ALL OTHER APPLICABLE RULES OR POLICIES, TERMS AND CONDITIONS OR AGREEMENTS THAT ARE OR MAY BE ESTABLISHED BY COMPANY FROM TIME TO TIME, AND THE FOREGOING SHALL BE INCORPORATED HEREIN BY REFERENCE.
In consideration of the mutual agreements below, and intending to be legally bound, the parties agree:
1. GENERAL. Company shall provide a five (5)-week introductory course of study in the area of web development (the "Course"). The Course consists of prerecorded video lessons and exercises for Student to complete, with a Company instructor providing feedback.
2. ENROLLMENT. Student acknowledges and agrees to the following: (a) Student is at least 18 years old; (b) Student is conversant in the English language and understands that Company does not offer or provide English language support services; and (c) Student agrees to complete all exercises given throughout the Course.
3. FEE. In consideration for providing the Course, Student shall pay a fee ("Fee") in the amount of Four Hundred Ninety-Nine Dollars ($499.00). The Fee shall be due and payable upon enrollment. Student agrees to promptly complete and submit a credit card authorization form to Company, and Student authorizes Company and/or its third-party service provider to automatically charge such credit card for the Fee. Further, Student permanently and irrevocably waives any and all right to enact a 'chargeback' (that is, a disputed, reversed or contested charge with the applicable bank, credit card or charge card) against such payment for any reason whatsoever against Company. In the event Student fails to pay the Fee when due, Student shall be denied access to the Course and related materials. The Fee is non-refundable.
4. DISCLAIMER. The Course is designed to teach certain the fundamental skills necessary to learn web development. Student acknowledges and agrees that Company makes no guarantee, express or implied, regarding the Course and/or any improvement of Student's skills. EXCEPT AS EXPRESSLY SET FORTH IN THIS AGREEMENT, NEITHER PARTY MAKES ANY REPRESENTATION AND/OR WARRANTY, EXPRESS OR IMPLIED, INCLUDING WITHOUT LIMITATION ANY IMPLIED WARRANTIES OF MERCHANTABILITY AND/OR FITNESS FOR A PARTICULAR PURPOSE.
5. COURSE MATERIALS.
A. During the Course, Company will provide certain materials to Student, including but not limited to: prerecorded video lessons, exercises, notes, analyses, studies, videos, tests, aids, procedures, techniques, and other information (collectively, "Company Materials"). Company retains all right, title, interest and ownership of, any and all intellectual property and proprietary rights with respect to the Company Materials. B. Student understands that the Company Materials that Student receives are confidential and proprietary to Company, and shall not be sold, loaned, rented, given away, distributed, advertised for sale on the internet or through any other medium, and/or exploited in any manner. C. Student agrees that Student will not copy, record, transmit or otherwise reproduce in any manner, electronic or otherwise, any of the Company Materials, any notes based on the Company Materials, and/or any notes based on the Course. D. Breach of this Article 5 may result in irreparable and continuing damage to Company for which monetary damages may not be sufficient, and Student agrees that Company will be entitled to seek, in addition to its other rights and remedies hereunder or at law, injunctive or all other equitable relief as may be proper from a court of competent jurisdiction.
6. TERM & TERMINATION.
A. This Agreement shall commence on the date that Student enrolls in the Course and shall continue until Student's completion of the Course, unless terminated earlier in accordance with this Agreement. B. In the event Student breaches this Agreement, in addition to all other legal remedies Company has against Student, Company may terminate this Agreement immediately, without liability. In the event of the foregoing, (i) Company will not provide a refund to Student, (ii) Student shall be denied access to the Course and related materials, and (iii) Student will not enroll in any future Company course without Company's prior written permission.
7. INDEMNIFICATION. Student agrees to indemnify, defend and hold harmless Company, its officers, agents, employees and assigns from any and all claims, judgments, actions, suits, proceedings, demands, liabilities, costs, losses, damages and expenses (including reasonable attorneys' fees) arising out of or relating to any breach of this Agreement by Student.
8. LIMITATION OF LIABILITY. EACH PARTY'S TOTAL AND CUMULATIVE LIABILITY FOR DIRECT DAMAGES ARISING OUT OF OR IN CONNECTION WITH THIS AGREEMENT SHALL IN NO EVENT EXCEED THE FEE PAYABLE BY STUDENT TO COMPANY. NOTWITHSTANDING ANYTHING TO THE CONTRARY IN THIS AGREEMENT, IN NO EVENT WILL COMPANY BE LIABLE FOR ANY INDIRECT, INCIDENTAL, CONSEQUENTIAL, SPECIAL OR PUNITIVE DAMAGES (INCLUDING WITHOUT LIMITATION LOST PROFITS) EVEN IF IT HAS BEEN ADVISED OF THE POSSIBILITY OF SUCH DAMAGES. NOTWITHSTANDING ANYTHING TO THE CONTRARY IN THIS AGREEMENT, THE EXCLUSIONS AND LIMITS STATED IN THIS AGREEMENT DO NOT APPLY TO ANY OF STUDENT'S OBLIGATIONS TO PAY FEES AND COSTS TO COMPANY HEREUNDER.
9. MISCELLANEOUS. This Agreement constitutes the final, complete, and exclusive statement of the terms of this Agreement between Company and Student pertaining to the subject matter of this Agreement and supersedes all prior and contemporaneous understandings of the parties. No party has been induced to enter into this Agreement by, nor is any party relying on, any representation, understanding, agreement, commitment and/or warranty outside of the terms that are expressly set forth in this Agreement. If any provision of this Agreement shall be held to be invalid, illegal, unenforceable or in conflict with the law of any jurisdiction, the validity, legality and enforceability of the remaining provisions shall not thereby in any way be affected or impaired. No waiver of any of the terms of this Agreement will be valid unless in writing and designated as such. Any forbearance or delay on the part of either party in enforcing any of its rights under this Agreement will not be construed as a waiver of such right to enforce same for such occurrence or any other occurrence. All notices given under this Agreement must be in writing, sent to the parties and addresses designated herein, by certified mail (return receipt requested), overnight courier or personal delivery.
10. GOVERNING LAW. This Agreement will be governed by, and construed in accordance with, the internal laws of the State of Illinois, without regard to its choice of laws principles. Any action related to or arising from this Agreement shall take place exclusively in the courts situated in the City of Chicago, Cook County, Illinois and the parties hereby submit to the venue of the courts situated therein.